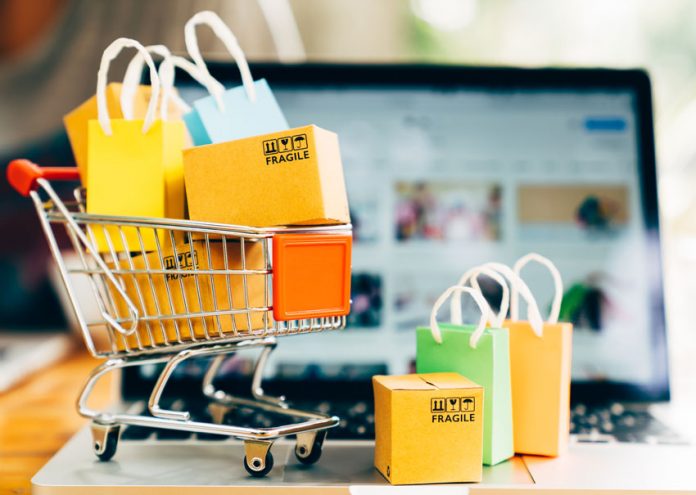 Selling online is a great way to establish or grow your business. In today's digital age, both brick-and-mortar shops and new businesses have the opportunity to embrace e-commerce as a sales channel.
E-commerce is a challenging industry, as you are not only competing against local companies but also against national and international e-commerce stores. Therefore it is important for you to focus on every detail of your e-commerce website to ensure you attract the correct target customer and provide them with a delightful experience, resulting in a successful sale.
What makes an e-commerce store successful?
There are numerous factors that contribute to the success of your e-commerce shop. We take you through the fundamentals of setting up shop. Let's get started:
>> Clear and easy-to-understand navigation
Providing your website visitors with a pleasant user experience (UX) will allow them to easily navigate through your site, find the products they desire and complete the entire purchasing process with ease.
As we are seeing more and more users purchase from their mobile phones, seamless navigation applies to all types of devices such as desktops, tablets and mobile phones.
>> Products
Products are the lifeline of your shop and essentially what customers are looking to purchase. However as products can be complex, careful attention must be paid to how they are categorised, whether the products come in different variants such as sizes, colours, finishes, flavours and do these variants result in different pricing.
High quality images should be used for your products, which can be powerful in creating an emotional connection to the customer.
If you happen to have a video demo of the product, this definitely needs to be included as this provides customers with a quick and insightful view of how the product looks and works.
Insightful product descriptions inform your customers about the intricate details of your products.
We encourage you to include technical specifications, warnings or instructions if these are available to your products. This information can be vital in convincing a customer to purchase your products.
Additional highly important information to show customers are product ratings and reviews. Users are far more inclined to buy if they are able to see what others have to say about a product they're interested in.
Lastly, showing the customer related products or combination products allow for upselling and cross selling, which in turn increases the amount per transaction.
Dedicated sections for best sellers and new arrivals are also great ways to attract the customer's attention.
>> Delivery costs
There are multiple ways to approach how you charge for the delivery of your products. This is dependent on various factors such as the size and weight of the product, the value of the product, if the product has a limited lifespan or if the product is hazardous.
Possible options include:
Collection at warehouse or store (free delivery).
Completely free delivery: delivery is free for all orders regardless of the order amount.
Free delivery for orders over a certain amount: delivery is only free once an order exceeds a predefined amount.
Fixed delivery costs: all deliveries have the same shipping costs.
Variable shipping costs: this is calculated based on the product's size and/or weight and where the order is being delivered to. This is generally more complex and requires integration with a courier service to calculate the costs in real time.
>> Payment options
Offering your customers multiple payment options will result in an increase in completed and paid transactions. Not every customer wants to pay with a credit card, therefore providing other payment alternatives will cater for them.
Payment options can include:
Credit, debit and cheque cards
EFT payment (both manual and InstantEFT)
Services such as Snapscan and Zapper
Mobicred
Bitcoin
It is highly recommended to display the logos throughout the website (typically in the footer) of all the payment methods that are provided, thus creating further trust and credibility.
>> Payment gateway

There are various payment gateways that facilitate the processing of online payments. All payment gateways have fees, however this is where they differ. Some may charge transaction fees with no monthly fee while others only charge transaction fees.
When choosing a payment gateway it's best to calculate what your monthly fees will be based on your sales forecast. The monthly fees, coupled with the various payment options that the payment gateway provides and also how quickly they can get your account up and running are all factors which you should base your decision on.
>> The checkout process
Many e-commerce websites often make the mistake of over complicating the checkout process, therefore losing the sale at the final step of the process. The quicker and easier you make it to allow someone to check out the more sales conversions you will make.
Strong Calls To Action (CTAs) are encouraged, particularly big bold "Add to Cart" buttons on product pages.
We recommend that you don't force your customers to register an account, as this is time consuming and customers simply don't want this. This is annoying and a deterrent preventing them from wanting to finalise their purchase.
(Read more: 10 Key strategies to avoid cart abandonment.)
>> Additional hacks
There are some additional features that can be incorporated into your e-commerce shop to drive further sales and engagement:
■ Discounts/coupons: These can be used to entice customers to purchase products at a reduced fee, for a limited time period (e.g.within the next 8 hours), which prompts them to take action quicker.
■ Sales popups: If you have a product on sale that you need to move quickly, this can be effectively done with a popup promoting this sale. Having an expiry date and time of the sale is recommended to persuade the customer to purchase and create the FOMO effect.
■ Build an email subscriber list: Getting people to sign up to your newsletter is a great way to allow you to communicate with them further and remind them of your products, sales, etc. You can also reward users with a voucher when they sign up to your newsletter, which can lead to a sale straight off the bat.
■ Shopping cart abandonment software: This technology will automatically email customers who have checked out but haven't finalised the purchase, reminding them of their order and encouraging them to finalise their purchase. This is a great way to recover lost orders and increase your sales.
■ Digital marketing: Now that your online shop is ready for business, it is vitally important that you drive loads of traffic to it. There are various digital marketing strategies to achieve this, including: Search Engine Optimisation (SEO), Google Ads and Display, Google Shopping and of course Social Media. Choosing the right channel(s) is dependent on the products you sell and who the target market is, especially if it's a B2B or B2C business. Digital marketing campaigns should be designed and planned well in advance of your website launch.
The bottom Line
There you have it! The steps and best practices every merchant should take to create an e-commerce business. Setting up an online shop and being able to compete online is highly exciting, but it does take lots of work and effort. Implementing these fundamentals properly and structuring the website correctly, combined with powerful online marketing campaigns, will reward you tremendously.
Read more: Kickstarting your SEO
Read more: Five quick and easy SEO tips for your small business website.
---
Angelo Zanetti is the Managing Director of Elemental Web Solutions, a web development and digital marketing agency, helping companies grow through innovative digital solutions. Visit www.elemental.co.za