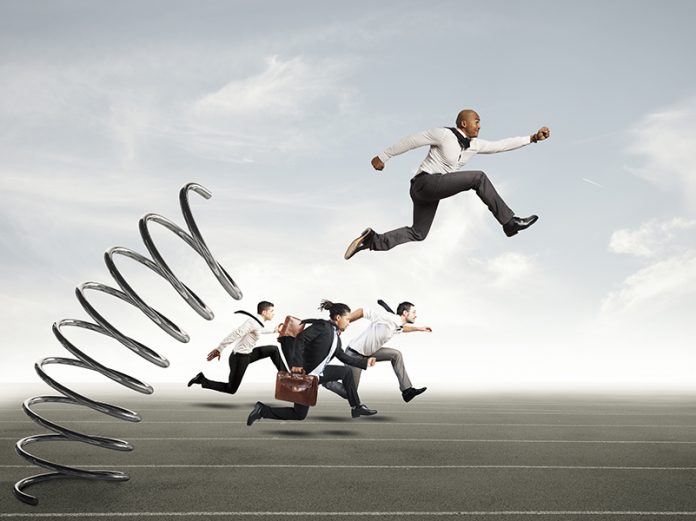 It's a jungle out there for small businesses and entrepreneurs in South Africa. Competition is fierce in most industries with companies and consumers tightening their belts.
Here are a few tips on how you can successfully break into a market and ensure your business has the best possible shot at success:
1. Do the market research
Even if you're familiar with the market or industry you plan to target, you can never do too much research before you draw up a business plan and launch:
Read trade publications and the business media to see what the latest news and developments are.
Speak to customers to find out what they like about your industry and what frustrates them. If you have an opt-in database, you can ask customers to complete an online survey.
Follow industry influencers and competitors on social media to find out what they're talking about.
Attend webinars and virtual conferences to network and learn.
Look at the latest international developments and what is happening in South Africa for a sense of what might be coming down the line.
Make sure you understand any regulatory barriers you may face in the industry you are targeting.
2. Offer something new or unique
Once you've done some homework, you should have a better idea about customer expectations and competitor offerings in your targeted industry. Your next step should be to identify the potential space your business could occupy. You will need to be different to the competition to crack the market.
Ways to differentiate yourself:
Pricing – Though it's difficult to sustain a price advantage, especially if your competitors are big and well-funded, offering good value for money can help you break into a new market. Look for markets where competitors have high overheads or margins and where being smaller might allow you to gain a cost advantage. For instance, could your hair salon offer better value by avoiding franchising costs and locating itself in the suburbs rather than in a shopping mall?
Customer experience – If customers are dissatisfied with after-sales service, delivery times or the quality of pre-sales advice in your industry, you could set yourself apart through a better client experience. For example, many small e-commerce companies and neighbourhood food stores did well during the lockdown because they were more responsive and agile than the larger retailers who struggled to meet demand for online shopping.
New products, services or experiences – Over the past few years, we have seen many markets shaken up by companies that have redefined the nature of the product or service, among them is Netflix in entertainment or Uber in transport. Closer to home, we have seen meal-kit delivery services as a healthier alternative to takeaways and a more convenient option than cooking from scratch.
Underserved customers or niches – If your competitors are large or well-established, it might not make sense to compete head-on with them – at least not yet. Your more viable market opportunities might lie in addressing the markets the competition has ignored. For example, your neighbourhood probably has many takeaway burger and chicken options, but is there a place for affordable, healthy, vegan food?
3. Identify potential partners
If you can't beat them, why not join them? There are many effective ways to leverage the resources a larger partner can offer, while still running your own business. This approach does limit your freedom a little – you may need to follow your partner's branding guidelines and processes, for example.
On the upside, you will be able to tap into an established brand, gain access to their training and certification, and receive their help in setting up systems, marketing the business, and sourcing inventory and equipment. This can dramatically reduce risks and barriers to entry for your new business.
One popular option is to get a franchise for a big brand. These opportunities exist in industries as diverse as retail, cleaning services, automotive after-market parts and services, personal care services and food. Another idea is to become a reseller or a distributor for an established brand, whether it's a vehicle manufacturer or a software company.
Scaling up for success
Entering a new market in the middle of a recession can be challenging, but with consumer behaviour in flux during the pandemic, this could be an ideal time to break into a market with an exciting offering. Remember though, the stiff competition you will face demands that you are on top of your game.