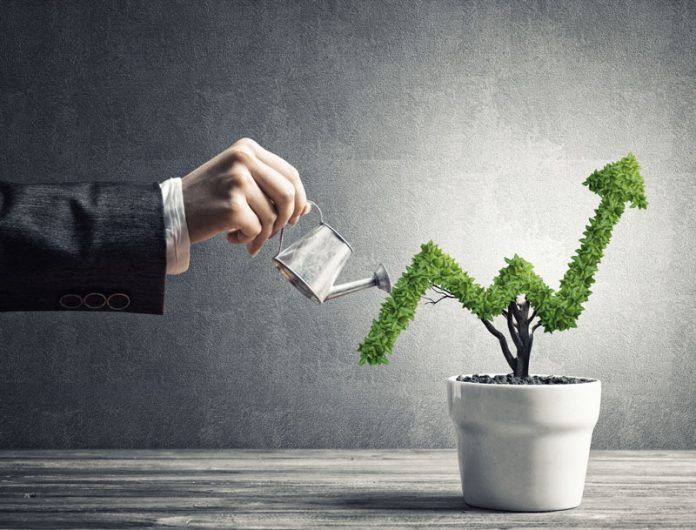 Every stage of a business comes with its unique set of benefits and challenges.
Starting a business can be the most thrilling and challenging thing one can do. This is a time where either a dream is coming to life, a solution is finally put together and commercialized, or a passion is turned into a business opportunity. This stage of starting a business is full of all kinds of uncertainties; not been known by your target market, trying to define exactly what you are selling, finding clients, raising funds for the business, finding business premises, not having enough money to cover all the expenses of the business and so the list goes on. Many entrepreneurs are excited at the idea of finally overcoming this stage in their business and moving to a stage of growth and market expansion.
Transitioning from a start-up stage can be one of the most exciting processes that entrepreneurs experience in their business. This process is characterized by finally having a solid client-base, a brand that is recognized by its target market, a specific loyal clientele, well defined product or service offering and a profitable business. With all these things in place and the prospects of growth in the business; what could go wrong?
There are a few things an entrepreneur should be aware of when the business finally starts to experience growth. Some of the challenges entrepreneurs can expect are as follows:
Finding the right people
As an entrepreneur, you are the most valuable asset in your business. The success of the business depends on the quality, competence and skill that you possess as the leader of the business. However, when the business grows, the focus shifts from the entrepreneur to the team within the business. The people in your business are your most valuable assets and can make or break your business.
"You as the entrepreneur will have less time and may be unable to oversee every single transaction in your business."
It is therefore important to find the right calibre of people to add value to your business. This can be challenging, but if you know what to look for, you can get it right. The following should be considered when setting up a team:
• Find people that have the relevant skills to perform their duties or someone with the potential and capability to learn quickly.
• Understand the culture you are trying to establish in your business and find someone who can easily blend into your culture and further enhance it.
• Understand the values of the potential team member and see if they align with the values of the company.
• You need a self-starter, some one who can take responsibility of their role and doesn't need too much hand-holding. As a growing business you may not have time to train people or micro manage. Therefore, it is important to find people that can take responsibility for their work and are naturally self- motivated and self-sufficient.
• Conduct thorough interviews; all interviews should follow a 5-step process. Think of hiring as making an investment, when you do this you want to make sure that your investment will yield the anticipated returns and even more. So, this process is extremely important.
The 5-step process involves the following:
► Conducting face-to-face interviews.
► Practical assessment to be administered. This would involve giving the candidate real-life tasks that they need to perform. This will show you how your potential candidate approaches problems and whether they have the relevant skill and competency.
► Personal assessment. Get the potential candidate to complete a personal assessment. It's important to understand the character of the person you are bringing on board. There are various personal assessments tests you can use to do this, some are free, and some are chargeable. If you go online, you can try out a few and see what would best work for you.
► Reference check. Perform checks to see whether the information provided from the interviews ties up with what they've done before.
► Conduct final interview with your current staff members or an external party. This will assist you in getting a well-rounded view of the candidate and to see whether they can blend into the culture you're trying to build.
Having adequate systems and processes
Growth comes with higher demands of your products or services, and with that comes consistency in your offering, that the quality is maintained and expectations to clients are met. You as the entrepreneur will have less time and may be unable to oversee every single transaction in your business. To ensure that you can sustain, support and enhance your growth you need to have solid policies, processes and systems. Have a clear outline of how things are done from the time a client requests a quotation to the time the product or service is delivered. This does not have to be a complicated process, you can write down how you are currently delivering orders to your clients. When you do this, make sure that every single step is noted. Your team must be trained on these processes and follow consistently to ensure service levels are not compromised.
Cash Flow
This is one of the challenges that come with growth. The more demand you have, the more cash you require to fulfill your demands. It is very important to manage cash flow effectively to be able to continue providing good quality service to your clients. Some of the things you can implement are as follows:
• Negotiate shorter payment terms with your clients.
• Negotiate longer payment terms from your suppliers.
• Start saving money from the time you start operating your business, even if its small amounts. These funds you can use as and when you have to fulfill new orders.
• Have a budget in place so that you can plan for your expenditure. Its also important to evaluate your actual expenses against your budget.
Conclusion
Going into the growth stage does not have to be daunting. If you prepare well for this, you can continue to reap the rewards of your hard work and enjoy this new stage in your business. The key thing is to plan for your growth and anticipate exactly what you will need to support this stage in your business.
---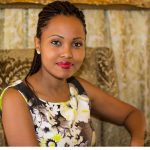 Busi Raphekwane is an entrepreneur development expert and founder of The Transformation Legacy. Contact her at:
busi@transformationlegacy.com, 010 005 5753 or visit:
www.transformationlegacy.com.