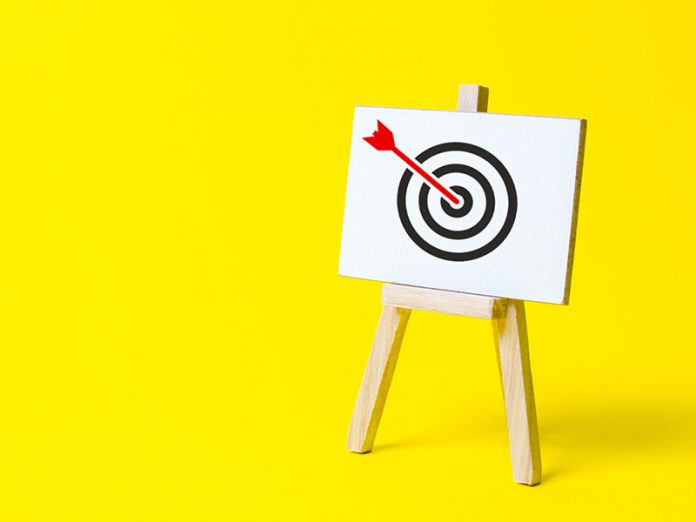 Fun fact: You're going to lose 96% of the people who visit your site today. On average, only about 4% of site visitors convert before leaving*.
You may have heard the word remarketing (or retargeting) in conversation, but didn't know what it was. The irony is that it's been used on you and you probably didn't even realise it! The concept of remarketing is to show adverts that are relevant to a certain segment of your target audience which has previously interacted with your brand, in order to try to re-engage them.
In the old days, you would have handed out a flyer to your customers in your store which promoted a certain deal to try to increase their basket size or make them buy again. In a modern, digital sense, remarketing is used via advertising platforms such as Google Ads and social media adverts.
How does remarketing work?
According to Growth Badger, the average person has to visit your website over 9 times before they will make a purchase. In order to speed up the process of getting the customer to make the purchase, marketers leave a cookie in your browser to collect your (non-sensitive) information and track your movements once you have left a website. Is this legal? Yes, in fact you give them permission when you click "Accept" or "OK" on that pop up that comes up on a website telling you about their "Cookie policy".
Once the marketer knows which pages on their website you looked at, they are able to show you their products again on other websites by creating dynamic ads through the Google Ads or social media ads platforms. From the consumer side, you just see personalised adverts which show you something that you recognise and that is relevant to you, upping your online experience and reminding you to go and buy that product.
And it works. Customers who see retargeted ads are 70% more likely to convert on your website, says US-based marketer Blue Corona. Brands like Intel and Zendesk have used it to drive a 30% increase in conversion rates and a 1,317% return on investment, respectively.
The benefits of remarketing for businesses
As a business, you are already spending a lot of money on marketing your product or service to your target market, be it via social media, Google Ads or offline methods. You probably also spent a lot of money on building a website as your online storefront. With remarketing, you can target almost every segment of your audience at every stage of the modern sales funnel. And you can use other websites to help you, which allow you to expand the reach of your marketing much further than your own platforms.
There are plenty of reasons that visitors don't convert on your site on their first visit, Either they are in the research phase, they are busy with something else or get interrupted, they aren't convinced, or they don't see the solution they need. Remarketing gives you as the business the opportunity to give them a gentle nudge and show the user that in fact you do have the solution they need. Ads can be personalised to explain your product in a different way, which can be effective in changing the user's perspective and increasing their likelihood to convert.
The ads work because the brand and its services or products are already familiar to the user, which makes them more likely to convert when they see the brand again somewhere else.
There are many different types of remarketing, and it's likely that you've seen most of them before. Ads can be shown as pre-video ads on YouTube, at the top of Google search results, on Facebook or Instagram Stories, or as display ads on all social networks and other websites.
As a business, it is even possible to use these platforms to upload a database list of your contacts so that customers that are signed into Google or Facebook can be targeted specifically.
Tips for leveraging your marketing and increasing conversions:
● Ensure that your website is properly set up for remarketing and that you have the necessary requirements in place to take advantage of this method of marketing.
● Segment your remarketing lists to differentiate between different pages or products. For example, you can separate people who have visited the "women's boots" category and the "men's sandals" category to ensure you can personalise the ads you show to these customers.
● It should go without saying, but even with remarketing, your brand creative and story should match your overall strategy and have the same look and feel. Also remember to include a compelling call-to-action.
● Make sure you test different ad platforms, sizes and formats to reach as many customers as possible and increase conversion rates.
● Your current customers are your most loyal, but you can always upsell to them too. Create a specific list of their details and use it to advertise discounts or special promotions.
● Know when your audience would be active online and schedule your ads for when they are most likely to see them. For example, older audiences might be online earlier in the day, whereas young audiences tend to scroll late at night.
● Ensure that your advertising spend is getting results. Keep testing and tweaking your campaigns to get the best return on investment for your own ads. Know what your conversion value is and if you don't feel the results are worth it, just stop!
All of this may seem out of your reach if you don't have an e-commerce website, or if your service offering is a bigger investment than the average sale, however, not all conversions have to be sales. A micro-conversion, as we call it, is just as important: this includes things like email signups, user registrations, social shares, comments or reviews, or reading a key piece of content. These micro-conversions act as a great starting point to target your audience and are also goals for you to focus on to increase your reach and brand awareness.
At the end of the day, the aim in marketing is always to ensure that your brand is top of mind when that customer does decide that they are ready to buy your brand's product or service. If you're doing your job well enough, they will come directly to you to make that purchase.
*Growthbadger
---
Co-founder of Cape Town-based digital agency Yellow Door Collective, Dominique Sandwith, manages key clients, and has a passion for innovation and the eye of a perfectionist.
Visit: www.yellowdoorcollective.com.