Getting ready to launch your franchised outlet? Read on for some tips to get off to the best possible start!
Your attitude and enthusiasm is directly linked to your business success as it brings a sense of excitement and energy to the operation. Good energy also rubs off on staff and customers and gives everybody in the business a sense of optimism.
If you don't intend following the franchise system as per the operating manual, you may want to think twice before buying a franchise. Franchisees that change, add or modify standard operating procedures such as advertising methods, working hours, services offered or quality and consistency of their product will find themselves at loggerheads with their franchisors – even putting them at risk of having their franchise agreement terminated. Some franchise systems allow for input from franchisees, or even allow for changes. You should establish to what extent this is allowed before signing on the dotted line. Remember, the franchisor's procedures and structures are tried-and-tested; they are why you decided to invest in a franchise rather than go it alone.
Working for yourself means hard work, but make sure to budget time for family and friends. Remember to acknowledge their sacrifices and allow them to share in your new life and success.
While it is essential to recruit good staff it can be hard to find them. Advertising in the right places, conducting a thorough interview and offering the right benefits all play a part in recruiting the best employees. Once you've done this, it is equally important to hold on to good employees. Treat them with respect, rotate boring and routine jobs, make workdays challenging, don't show favouritism and provide performance reviews and salary increases timeously.
■ Train your employees
Employees are your frontline and provide a lasting first impression. Training should therefore be ongoing. It is crucial for franchisees to train employees regularly and retrain when necessary. Use every training opportunity made available by your franchisor and tell your franchisor if more training is needed.
Offering a superior product or service is not enough – good service is what makes customers come back. It is crucial for staff to be friendly, knowledgeable and for customers to feel appreciated and valued.
■ Get involved in your community
Customers like to visit shops that support them. Sponsor a local rugby team, organise a golf day in aid of a charity or offer to host students for practical training – the community will no doubt repay you with loyalty and support.
A good franchisor will communicate regularly with franchisees through newsletters, emails, phone calls, training and regional meetings and conferences. Take time to listen, read and attend these and to stay in touch with other franchisees by attending networking functions and memberships to industry associations.
■ Attention to detail
Watch your cents and the rands will take care of themselves. For any new business it is crucial to minimise costs and maximise sales. Watch out for wastage, shrinkage and theft and always work hard to achieve your short and long term goals.
---
Tips from the top: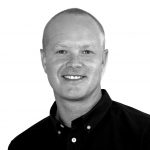 DAVID BOTHA, Marketing and Sales Director of Retsol, a Durban-based franchise holding company, which owns the Corner Bakery brand, offers some tips for franchisees:
■ What are your top tips for prospective franchisees?
Do your market research to understand the retail landscape in which the franchise you are interested in operates. This includes understanding the core customer segments that the brand caters for as well as who the competitors are.
Understand where the franchise in question wins over its competitors. Does it have enough differentials compared to the other brands that it competes against?
Ask your peers (and people on the street) if they have heard of the company and what their perceptions are of the brand. What you are looking for here is a gauge on brand awareness; product quality; customer service and overall appeal. Also check out the brand's social media pages to see what customers say about the brand.
Ask the franchisor for details on their systems, including product sourcing, distribution, pricing, product development cycles and in-field support teams.
Understand the business model (ask for case studies of existing stores); the investment cost; the financial model (what is the payback period, breakeven sales and staffing requirements to make the model work).
Understand the marketing strategy and level of support that each individual store receives for marketing locally.
Choose the right site!
And lastly – choose a brand that you are personally passionate about and be willing to be actively involved in making the business a success. (Read more on how to evaluate a franchise opportunity.)
■ What sets an applicant apart?
An applicant that asks lots of questions and demonstrates a solid financial understanding is always a strong candidate as they instill confidence in the franchisor's mind that they will be able run their business by understanding the data. Equally important is an applicant that understands that great customer service and impeccable products are at the core of a successful business. The franchisor and franchising relationship is crucial, so aligning early on in the first stages of interaction will help to ensure a successful relationship in the long run.
■ How should franchisees prepare for their launch?
Be involved from the outset. Get onto site and be part of the build. Engage with the franchisors marketing team to build the launch plan (but let them lead you – they've been doing this for a while). Do your own network marketing (tell everyone you know about your new venture and get them to spread the word). Take your time and be vigilant in the recruiting process – you want the right staff from the get-go. Ensure that you receive training and brand orientation from the franchisor before opening.