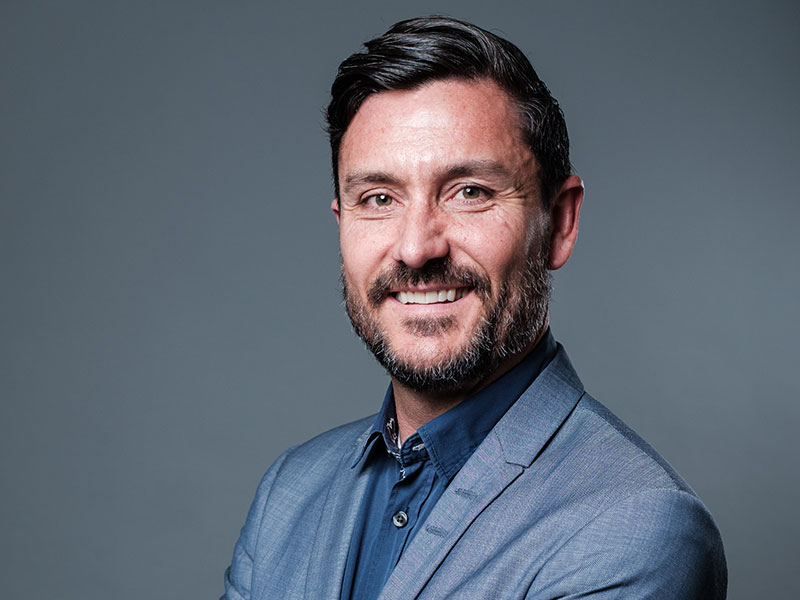 How entrepreneur Paul Kent started a multi-national business, managed its buy-out to an international consortium and successfully rebranded.
In 2008, SureSwipe was a a small startup taking on the large banks in the payment industry. In 2019, the company was acquired by an international consortium. Today, they have started a new chapter by creating their new brand Adumo, forming South Africa's largest independent payments and merchant acquiring solutions platform.
Adumo brings together three of South Africa's favourite and most well-known payment service providers under one entity – Sureswipe, Innervation Pan African Payments and iKhokha, collectively servicing more than 30 000 active clients and 50 000 active card machines with a presence in 7 African countries.
Paul Kent shares his lessons learnt in growth, managing a buyout, changing roles, leadership and rebranding:
Q Tell us about the early days and your experience as a startup?
Sureswipe was founded within Healthbridge, and it made sense at that time to launch exclusively to the medical sector. However, we soon realised that there was a much bigger market that needed a value-for-money, high service level card payment solution, and that was for independent retailers.
In 2008, the start-up culture in SA was non-existent, and we definitely didn't have access to the amount of capital that many startups access today. We were, however, fortunate enough to have Healthbridge as a founding shareholder, and we leaned heavily on them to provide business support functions and guidance.
We entered the payment market early, which meant that competition was relatively low, particularly in our chosen target market, and the customers were more accepting of a minimum viable product. But on the flip side, only large established banks offered card machines, and we were trying to convince retailers to trust an unknown brand with their hard-earned money.
I remember receiving a call from one of our sales agent's. He was arrested in a restaurant. The police overheard him selling a Sureswipe card machine and they thought it was a scam – this resulted in him ending up at the back of a police van. Fortunately, it only took a phone call to clear up the misunderstanding. This story is one of my all-time favourites from our early days.
Building the business we had to hustle and make a plan. We focussed heavily on growth and therefore sales, outsourcing many business functions. We had created a challenger brand, a David vs Goliath venture with Sureswipe – a small startup taking on the large incumbent banks. We received amazing support from small businesses, and most of our new business came from referrals. We picked up clients who for many years had been overcharged and underserviced. The majority of our staff, including myself, had no experience in banking or payments, and we did things differently. But it also meant we needed to learn quickly. I think most of all; we had a lot of fun.
Q Was a buyout your ultimate goal?
We didn't start Sureswipe with a goal to sell. Of course, we have a responsibility to create value for shareholders, but we began Sureswipe with a vision to make card acceptance easy and accessible to all independent retailers.
For ten years we focussed on building the business. Potential investors approached us on numerous occasions and at one stage, we almost ended up with a bank as a shareholder.
Until 2018 we were not in the market actively seeking investment. Our shareholders were supportive, and we were growing organically. However, the opportunity for accelerated growth was increasing. We realised that we needed shareholders willing to invest in rapid growth, shareholders with fintech experience, shareholders with international exposure and shareholders aligned to our strategy. We were fortunate to tick all these boxes with Crossfin Technology Holdings (CTS) and Apis Partners, and in 2019 Sureswipe was acquired by them.
Q Tell us more about the buyout process.
We were and still are in an attractive sector, we had a good track record, and we were well-positioned for growth. This attracted attention from a wide range of investors globally.
While this ensured maximum value for the existing shareholders, it added complexity to the sales process. We were trying to run and grow the business while managing a complex and competitive sales process. It was an extremely stressful period. Fortunately, we have a talented and committed team who were willing to go beyond the call of duty. The shareholders appointed experts to assist us in managing and running the process. This was extremely important considering the interest from multiple investors.
While this process maximised value for the shareholders, it did impact the business. The sale process was longer than anticipated, and growth during that year specifically was lower than in previous years. The level of uncertainty about "a new home" created anxiety across the team.
Within Sureswipe, we have an open and transparent culture, and we kept all employees updated and informed during the process. This increased the effort from the leadership team and added to the team spirit and built on our culture.
For the management shareholders, finding the right buyer was paramount. We were excited about the opportunities in Fintech and wanted to retain our shareholding, while other shareholders wanted maximum value. This misalignment potentially created a conflict that needed close management.
A potential investor for Sureswipe was recently on the wrong side of a significant German corporate scandal. The company has subsequently filed for liquidation.
For any start-up looking for an investor, this reiterates or supports our view that you need to find the right buyer, not necessarily the highest bidder.
Q You then became CEO of CTS, the parent company to your 'first baby' Sureswipe. Tell us a bit about your changing roles and positions?
Market consolidation was part of Sureswipe's strategy and bringing Innervation, iKhokha and Sureswipe under Adumo, brings together 3 of South Africa's most successful Payment Service Providers, culturally aligned, but each with their own complementary capabilities and market positioning.
A benefit of the lengthy sales process was that it provided time for us to plan succession within Sureswipe. Richard Flack, my co-manager shareholder and long-time COO, has taken on the role of Sureswipe MD, while I shifted into a new role as CEO for Adumo. The continuity has been good for Sureswipe.
Across our businesses, we have good leaders, making the transition to a group CEO easier. Still, it often seems like I have taken on more responsibility with less control. The difference between the first 100 days on the job and the last 100 days has been immense. I think at the moment most leaders around the world are learning on the job, and perhaps unlearning the way they previously operated or did things in the past.
Personally these past 100 days has been the toughest in my professional career. We brought together these companies with bold plans of expansion that were well executed. But the current pandemic changed everything. The unthinkable happened, and we retrenched team members. Considering the opportunity and the growth trajectory, this was something beyond our imagination.
During this tough time, we have also experienced the entrepreneurial spirit of Adumo. We launched a Support Local campaign, an initiative that provides much-needed cash flow in the hands of the SME. Consumers can purchase gift vouchers through our online store. The funds are dispersed to the retailers weekly, and the voucher can be redeemed from 1 October 2020.
iKhokha also launched a side hustle, supplying PPE products to customers and the broader market. Humble, our Cloud Based Point-of-Sale, added eCommerce functionality to their software, providing an opportunity for their customers to capitalise on the change in consumer behaviour to online shopping. My personal favourite is the initiative to distribute Aid packages/coupons to disadvantaged people across South Africa, using our technology and footprint. With our voucher platform, we are piloting to distribute Aid coupons to starving South Africans that can be redeemed at selected local stores.
"Maybe it is a coincidence, but we founded Sureswipe during an economic crisis, and here we are 12 years later, in an economic and social turmoil, starting a new chapter with the launch of Adumo."
While we may have reached a bump in the road, the future is bright, and during this tough period we have seen different companies, different teams pull together and position us well for the future.
Q Post the buyout, CTS decided to rebrand to Adumo. Why the decision to rebrand?
When Sureswipe was acquired into CTS, we always envisaged a rebranding exercise that would position CTS, now Adumo, as a Fintech with a name that was simple, memorable, easy to pronounce, resonated with who we are, and had an authentic African feel. As a result, we launched into the market with a sense of purpose to make a meaningful change in a very difficult economic climate.
Q What tips do you have for other business leaders looking to rebrand their business?
When we formed CTS, we knew a rebranding exercise would be necessary and we, therefore, purposefully didn't promote the CTS name. This simplified the rebranding process later on. Yet, despite the lack of market awareness, the rebranding process was extremely difficult and time-consuming; we didn't want to rush it. Finding a suitable name was especially difficult. Initially, I thought it would be naming your child, but realised it is much more difficult. When you name a business you have to ensure that no one else is using that name.
We worked with Grid Worldwide on the rebranding, they have a team of extremely talented creatives, but also have a passion for creating a brand and an identity that has meaning. This resonated with us. Due to the lack of brand awareness of CTS, we treated this process as brand creation rather than a rebranding exercise. Either way, a branding exercise is an investment of time, and it takes passion, energy and creativity to create a brand that has meaning.
If you are planning to create a brand or rebrand, my advice would be to define your vision, be clear on your purpose, understand the market and your competitors and do your research. Make sure you can set time aside to think, create a space for creativity, work with a team who challenges your thinking, a team you trust and respect, and be prepared to disagree.
The creation of a brand is very subjective, and managing stakeholders, board members, fellow employees or your team is tough. Ultimately a decision to move forward is needed – be brave.