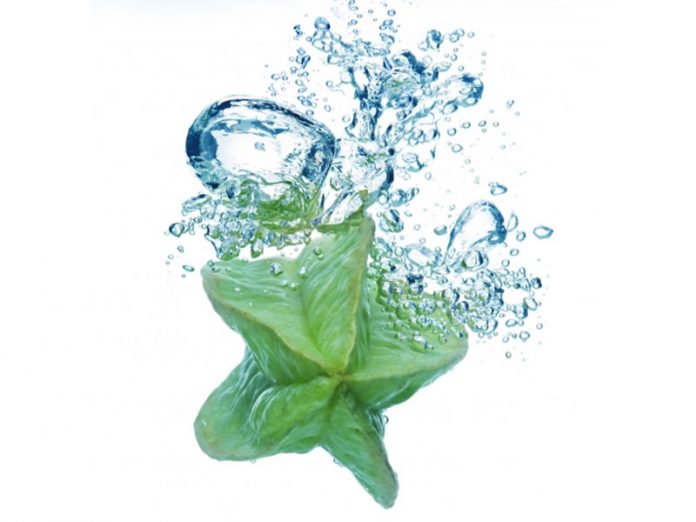 Your website is one of the most powerful marketing tools available to your side hustle or small business, but it needs to be regularly refreshed and updated if it is to live up to its full potential.
Not only is your business growing and changing all the time, web design trends are dynamic and customer tastes and interests are just as fluid.
Here's why it may be time to revamp your business's digital home, especially if you have not renovated and updated it in a few years.
1. It's not mobile friendly
If you've used the same website template or theme for a while, there is a good chance that your website is not as well optimised for mobile devices such as smartphones as it could be. A modern website should feature a 'responsive' design that adjusts to the device your website visitor is using. For example, someone who visits from a mobile phone should get a version of the page that loads faster and is designed for easier navigation on a small touchscreen.
Most modern website builders offer themes that look equally good on any screen or device, and there are plenty of great WordPress themes that are optimised both for mobile devices and traditional web browsers. Many, if not most, of your visitors these days will come to your site via a mobile browser. South Africa's smartphone penetration today is over 80% – a market that no business can afford to neglect.
2. Your website does not have an SSL Certificate
A website revamp is a great opportunity to add an SSL Certificate to your website. An SSL certificate creates a protected path for data transmission to and from your website. Having this added protection helps to make it more difficult for hackers from seeing usernames, passwords, credit cards numbers and other valuable data. Putting SSL in place helps to give your customers increased confidence in using your websites and your business because it shows that you take security protections seriously.
Also, your customers won't encounter the 'not secure' warning on their browser address bar when they go visit your website. Getting such a message can concern customers and prospects away. What's more, search engines like Google heavily favour https-encrypted websites and will push them higher in search results.
3. Outdated content or look and feel
How your website looks, the functionality it offers and the content it contains all tell a story about your business. If your website was last revamped a few years ago, the theme may look out of step with today's visual design and usability trends. Plus, the content might not be an accurate reflection of where your business is today.
To show your business in a more positive light, you need a modern website design or theme that reflects your brand, is easy to navigate, and positions your company as a progressive business aligned with the latest trends. You also need up-to-date content with no broken links, outdated language, or old content, so that customers can be confident in the information you provide.
4. You need to speed up loading times
Once you've attracted a visitor to your website, you want to serve your content to them as quickly as possible. People can be impatient, especially when browsing from a mobile phone. A slow loading website could cause a visitor to surf off to another webpage instead.
You can speed up your website by moving to a new host, optimising image sizes, improving your file system, getting rid of certain plug-ins and more. If you have a legacy site, moving over to a modern content management system (such as WordPress) or a modern website builder like GoDaddy Website Builder can be a good start.
5. Improvements for SEO
Freshening up a website is a great opportunity to tweak content for search engine optimisation (SEO). In addition to the obvious tactic of making sure you are using powerful keywords in your copy, you can also fix broken links, improve your URL structure, revamp page titles, optimise your Google My Business profile, enhance your metadata and look at your tags. You can also consider starting a blog – because regularly generating fresh content is a great way to stay on the search engines' radar and give you the opportunity to engage more with your customers.
Quick and easy SEO tips:
Set up a Google My Business account
If you've ever Googled to find a local plumber or vet, you may have noticed how a list of neighbourhood businesses show up on a map with their contact details in the search results. The key to getting your business to show up in these local search results is to create your Google My Business Page (GMB). Here, you can connect with customers via search and maps – a strong presence here is a must for any local business.
You can post photos and offers to your profile to show what makes your business unique, and customers can post reviews and click the relevant icons to visit your website, get directions or call you. For the best results, regularly update your GMB profile.
Do a basic audit
A well-structured site with clean metadata and working links will rank better on the search engines. You can use simple tools such as Screaming Frog to run some basic checks on your website – for example, finding broken links, duplicated content, URLs that search engine spiders cannot read, and meta descriptions that are missing, too long or too short. Many of these issues can be quickly fixed, with near-immediate benefits for your site's SEO.

Optimise your images
Ensure that your images are as search-friendly as your text. Use keywords in your image file name, alt tag, title, description and a caption to help improve searchability.


Focus on the reader, not the keywords
When people spend time reading and engaging with your website after discovering it, that sends a strong signal to the search engines that you are producing quality content. Write and format your webpages for people rather than search engine algorithms. Some considerations to bear in mind:
• Use font types, size and colours that are easy to read.
• Make use of bold and italics to draw attention to important snippets of information.
• Use headings and sub-headings to make it easy for people to scan the webpage.
• Write short paragraphs and consider using bullets and lists to break up your content.
• If you have a longer page, ensure the most important content is above the fold and let people navigate the document through links.
• Write clear copy that the reader will understand – this is far more effective than keyword stuffing.
---
Selina Bieber is the Senior Director for EMEA at GoDaddy. Visit:
www.za.godaddy.com.